As Spring approaches, it's important to make sure that everything is running well so you can spend more time doing what you love.
Precise Plumbing has you covered. Our promise for precision, quality, and value extend across all of our services. Feel free to call us to learn more about how we can help you feel more comfortable in your home or office.
Boilers/Water Heaters
It's important to have hot water when you need it without worrying about leaks or floods. We're able to help with water heaters and boilers and can help you know what's right for your home.
Construction
In addition to our normal services listed above, we also provide a range of remodel and construction services. If you have a project idea in mind, we'd love to chat more to see if we're a good fit.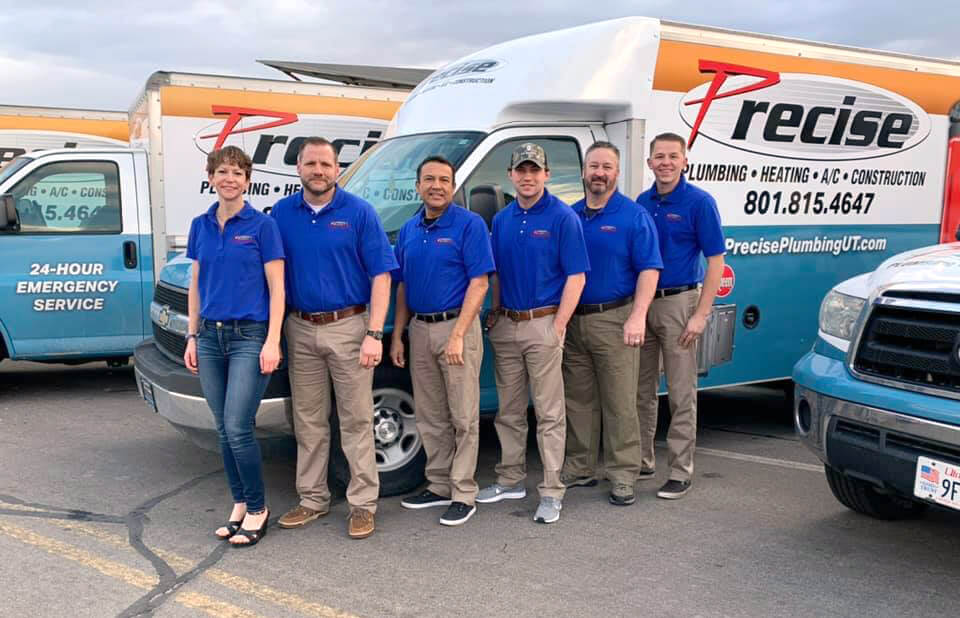 Precise is a full service company that is able to meet all of your Plumbing, Heating, and Air Conditioning needs. Our highly trained technicians specialize in repairing those hard to service jobs. They are also experts in new construction, remodel, and replacements. We put in high quality efficient equipment that will work properly for your needs and save you money in energy cost over time.
More About Us
Customer Feedback
What our clients are saying
Here are just a few of the reviews from our happy customers. Call us today to help you with your plumbing, heating, air, or construction needs!
"I have used Precise Plumbing Heating and Air on a number of projects for both my personal residence and rental property. Their staff is always professional and they do the job right the first time. I will continue to use them in the future."

Rex Lindsey

Structural Engineer
"the staff was amazing!! they did a great job!!!"

Clayton Buhler

Lead Architect
"Great!"

Asa Jett

Salient Corp
We're committed to helping you get the right solution for your home at the best value. We can help you with repair, installation, and Maintenance.
Call us 24 hours a day or feel free to send us a message on our contact form and we'll be in touch with you soon!
Call (801) 815-4647 (Available 24/7)